Here are clips of some of the recording projects I've done, along with a listing of clients I've worked with.
Thanks to the artists, producers, record labels, and video networks for allowing me to post examples of their recordings.
We recorded fiddle player extraordinaire Roger Netherton's debut album at producer Rachel Eddy's apartment in Maryland over the course of four cold January days. In addition to producing, Rachel played guitar, fiddle and banjo. Also joining Roger was Hunter Walker on mountain dulcimer and banjo, and Alex Lacquement on upright bass. The large rooms in Rachel's apartment gave us plenty of territory to spread out, but still everyone recorded in the same room live. These 14 "old-time" Appalachian style songs range from pensive and thoughtful, to downright exuberant. After we finished this home recording, I mixed it in my office. Then Rachel and I worked with Greg Lukens for mastering the project at his studio.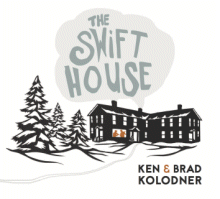 This is the second of two recording projects I've done with Ken & Brad Kolodner.  We recorded "The Swift House" CD in their lovely old house in Baltimore, Maryland. French doors between the living room and sun room gave us enough isolation, but still allowed visual contact. The first clip is part of a medley where they transition from "Coleman's March" into "Snake River Reel."
Whenever possible, we had all four musicians playing together. For the second clip, Ken & Brad are joined by Rachel Eddy on guitar, and Alex Lacquement on bass for "I've Endured."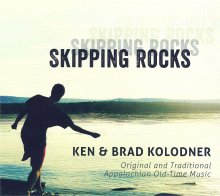 I also recorded "Skipping Rocks" in Ken and Brad's house in Baltimore, and we mixed it in my office. Robin Bullock played guitar and mandolin, Alex Lacquement played double bass, Elke Baker played viola and additional fiddle parts, and Kagey Parrish sang harmony vocals.
With me recording and producing again, Eureka Moment releases their 2nd CD.  Rhythm tracks at Cue Recording, many overdubs at various homes, and mixing at my place. Paul Bell on guitars, Johnny Castle on bass, Pete Ragusa on drums, Jon Carroll on keyboards, and a host of others joined in. "Natalie" describes a stalker – from the stalker's point of view. Then, enjoy the lyrical stress about "Another Man," with the backwards-recorded guitar solo. We pursued musical stress – and achieved it.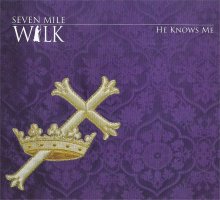 Andreas Barrett and John Jackson shared song writing duties on their first CD collaboration. They direct and play for the contemporary services in their Methodist Church in Alexandria, Va. To perform these arrangements, they enlisted members of the church and local music community. Among these were several members of various armed forces musical organizations, and Grammy award winner Jon Carroll. We recorded various parts at several different Virginia recording studios, and also included some home recording.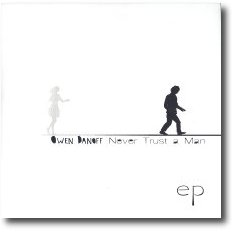 It was a quick trip out to Leesburg, Virginia, where I recorded Owen Danoff and his band in autumn of 2012 at Jon Carroll's home. We got 5 rhythm tracks and some over dubs finished in 2 days. 
 Producer Jon Carroll is a frequent contributor to recording projects I work on. I did the rhythm section recording and some of the overdubs.  Then Jon took over. He recorded the rest of the over dubs including his own vocal, guitar and keyboard parts, and then did the mixing. Here are excerpts from "On & On & On," and "Have I Ever Fallen."
It was a  pleasure to work with Carey Creed on her latest CD. We co-produced the project, and I recorded and mixed it. She brought in a group of wonderful, talented musicians who all worked extremely hard to help Carey express what was in her heart. The first clip is a piece of "Shine All Your Light," written by Carey. She decided to go with an 'island style" groove on this one, and Paul Bell's acoustic guitar just propelled the song forward. He then added a percolating guitar part, followed by a wonderful solo that just dovetails seamlessly back into the bridge.
We did most of the recording at her home in Maryland. This second clip features guitar work by Bob Williams and Len Seligman, playing together beautifully. The percussion driving force was added by Len's brother, Jon. Here is a clip from the song "Standing Still."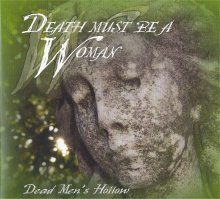 We recorded all of Dead Men's Hollow's 3rd CD  in their home in Clifton, Va., and we mixed it at my office. The Washington Post described them as "…one of our area's most talented traditional acts." These folks won two Wammie Awards, for "Best Bluegrass Duo/Group"and "Best Bluegrass Recording" for this CD. They're very honored to be recognized for their efforts, and I'm proud to have been a part of it.  Here are clips of "Ain't Got The Blues," and "William And Annie."
The Atlas Performing Arts Center in northeast Washington DC was where I recorded Laura Tsaggaris' concert CD titled "Live At The Atlas." She had a great backing band, including a string quartet. I recorded both nights of Laura's show, then it was mixed in Los Angeles by her producer Jamie Candiloro. Here are excerpts from "Warning Signs" and "We Belong."
Playing an instrument from her Ukrainian homeland, Larisa Pastuchiv-Martin is one of the few women bandura players in the world. We recorded this CD in her church, St. Andrew's Ukrainian Orthodox Cathedral in Silver Spring, Maryland. The album contains some of her original compositions, and a collection of traditional Ukrainian pieces. She performs both the "1st Ukrainian Shumka," and the "3rd Ukrainian Shumka." Of course, I asked the obvious question about the "2nd Ukrainian Shumka"  Larisa explained to me that these pieces were composed in the 18th century, and over the course of time, the 2nd shumka has been lost.
"The Road To Mississippi"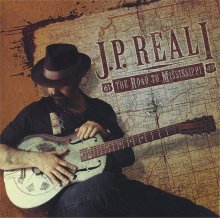 This CD, produced by Pete Ragusa, is a collection of  J.P. Reali's original songs. We recorded it at Cue Recording in Falls Church and I mixed it in my office mixing suite. It was nominated for the Washington Area Music Assocation 2012 awards for "Best Blues/Traditional R&B Recording" and "Best Record Design." The first audio clip a piece of the title track, "The Road To Mississippi."
Then we got Pete out from behind the producer's desk and put him behind the drum kit, along with John Previti on bass, and then channeled Elmore James for this one. Here is a clip from the song "Bloozin' In NYC."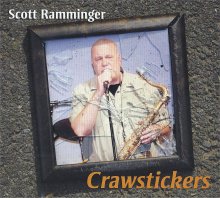 Scott Ramminger rounded up loads of talent for his first CD. With Pete Ragusa producing and playing drums,  Claude Arthur on bass, Dave Chappell on guitar, Brian Simms on keyboards, Vince McCool on trumpet, and Mary Ann Redmond doing additional vocals on these two song clips, the recording process was non-stop fun. His view of relationships and society in general leans slightly off the beaten path. So listening closely to the lyrics provides piles of smiles, all while enjoying killer grooves and excellent musicianship.  I recorded the rhythm section sessions at Cue Recording. Scott did home recording for most of his horn and vocals, with me engineering some of those sessions. I mixed the CD at my place. This CD  won Scott a 2011 WAMMIE (Washington Area Music Award) for best debut album.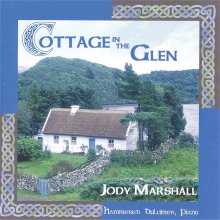 Jody Marshall and I worked on her debut solo recording, "Cottage in the Glen," which was released on the Maggie's Music label (MM232). This enchanting album includes original and traditional music performed on hammered dulcimer and piano, with a host of talented guest artists joining in. It received several WAMA nominations including "Debut Recording of the Year." Neal Walters of Dulcimer Players News wrote in the Spring 2005 issue, "This is superb recording…." Here is a clip of the medley "Three Sisters/Little Martha."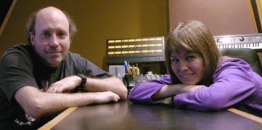 I recorded The Nighthawks "Live at The Barns at Wolf Trap" in 2006. I first met Mark Wenner while I was an intern at Track Recorders, when the Hawks were working on their 4th album, "Side Pocket Shot." Forty years later, the Hawks are still out on the road, and I still do some shows with them, doing their live mixing. This was the third album project i recorded and mixed for them. The first two, "Still Wild," and "American Landscape," were studio projects I did with them while I was working at Cue Recording in Falls Church, Virginia.