Bio - Over 30 Years of Recording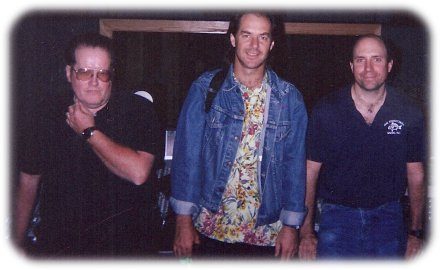 The Beatles were the start of music for me. I remember that famous Sunday night in February 1964, watching them on The Ed Sullivan Show. In 1967, when Sgt. Pepper came out, I read a magazine article describing their recording process. When I finished it, I knew what my career path was. Several years later, my high school guidance counselor told me I didn't have the aptitude to do this. I think all she heard was engineer and thought mechanical or electrical.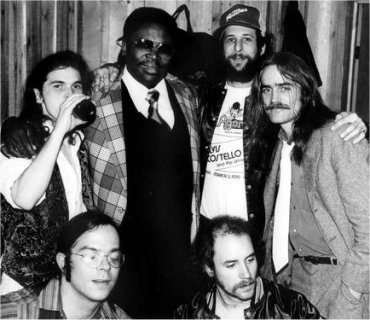 I spent the summer of 1976 as an intern at Track Recorders in Silver Spring, Maryland. For the next seven years I did live engineering for bands and clubs – one year with Danny Gatton, then three years touring with The Allstars from Charlottesville, Virginia. While on the road, I got to work with a lot of the blues legends like Muddy Waters, B.B. King, John Lee Hooker, George Thorogood, J.B. Hutto, Robert Lockwood Jr., John Mayall, Sunnyland Slim, Johnnie Shines, John Hammond, and many others. In 1981, I moved back to Washington DC, and worked with several bands as regular clients (Switchblade, The Slickee Boys, others) and also as house sound engineer at several local music venues (Desperado's, The Psyche Delly, The Bayou, Adam's, The Wax Museum, 9:30 Club, Kilamanjaro, Friendship Station, others,) mixing national and local acts.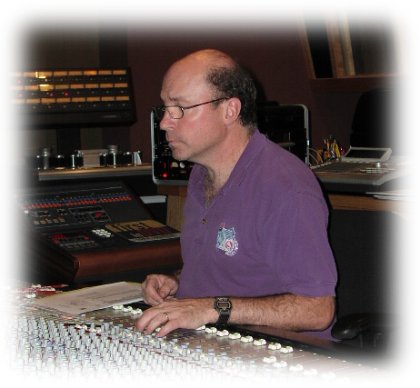 In 1983, I joined the staff at Startec Recording in Washington DC, working my way up to Chief Engineer. Three years later, the building was sold, and the studio dissolved. I soon joined the staff of Balance Studios (now called Avalon Studio) in Bethesda, Maryland, and worked there for about 6 months. In late 1987, I accepted a job offer from Omega Recording in Rockville, Maryland. During my 5 years there, I engineered sessions sessions and taught classes at their Recording Engineering School. I also helped develop some of their instructional courses. In March of 1993, I joined the engineering staff at Cue Recording in Falls Church, Virginia. working there for 8 years. In the summer of 2001, I started my career as an independent audio engineer.
Film and Soundtrack Projects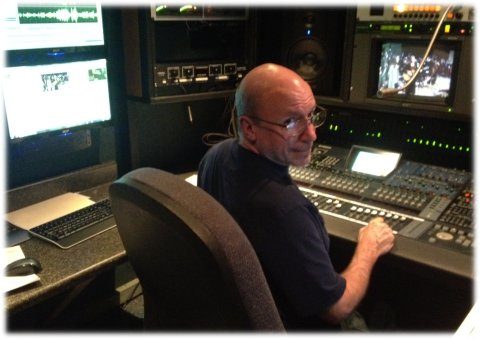 I have recorded and mixed soundtracks for film and television projects that have aired on Discovery Channel, The Learning Channel, History Channel, Nickelodeon, PBS, ABC, NBC, CBS, FOX, SHOWTIME, HBO, and many others. I have also recorded and mixed many CD projects. Among these are two albums by SAFFIRE – The Uppity Blues Women! Both were released on Alligator Records. "Ain't Gonna Hush" is a studio album project while "Live & Uppity!" was recorded live at The Barns at Wolf Trap in Vienna, Virginia.
Recent Recording Projects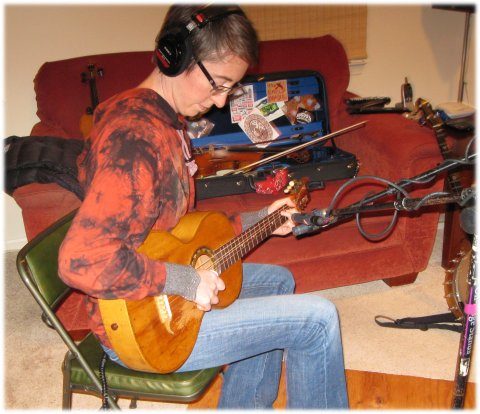 I've been doing some classical recording in churches in the Washington DC area, and some jazz recording at the Levine School of Music as well. I have recorded live performances at Old Town Hall in Fairfax, Virginia, The State Theater in Falls Church, Virginia, and Blues Alley in Washington DC. Check out my credits to see who I have been working with lately, along with a listing of other projects.